Thank you for submitting an inquiry, someone from the office will reach out to you very soon!
Why Dance with Synergy?
Quality Instruction:  We strive to provide our dancers with solid technical training in a fun and creative dance environment with experienced teachers. We offer classes beginning with preschool students at age 2 up through advanced high school students and even offer adult classes and senior adult classes.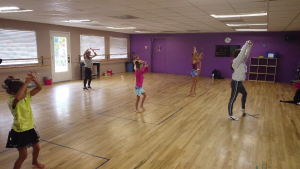 Classes:  Our classes are limited in size and are grouped by age and ability. Our focus is on promoting self-discipline, self-respect and most importantly self-confidence.  Our staff is highly trained and experts in their area and take great pride and joy in teaching dance!
Fun Dance Education:  While we take teaching dance seriously, we also make it fun! In addition to regular classes, we offer special events, themed classes and camps that are sure to entertain!  We have a variety of class for ages 2 to 70!  We strive to create a balanced dance education that is multifaceted. 
Not sure which class to enroll your dancer in?  Call/Text us at
(512) 327-4130!